Welcome to Pegasus Hotel
PEGASUS hotel is located in a quiet, natural and romantic environment in the area of Kato Stalos, just 8 km from the city of Chania. The hotel is built in a region that combines tranquility, relaxation, view of the immense light blue of the Cretan sea and the wild nature of the Cretan land.
The complex is located between the beautiful picturesque town of Chania and the areas of Platanias and Agia Marina which are famous for their cosmopolitan life, their numerous dining options and their vibrant nightlife.
The lovely sandy beach in the area of Kato Stalos is located just 200 metres from the hotel.
During the day our guests may enjoy their drink by the large swimming pool and in the evening at the panoramic Roof Garden, while our restaurant is ideal for a light snack or a delicious meal.
Especially for our young ladies and gentlemen the hotel has a children's pool, an outdoor playground, an indoor babyclub,  and a  play room. The complex also includes a mini-market, a conference room, and a spacious outside parking.
For those guests who want to keep fit, we provide a free Gym area and weekly outdoor yoga sessions.
THE HOTEL
PEGASUS hotel offers 53 comfortable apartments and maisonettes, with a host of benefits to cover the requirements of even the most demanding visitor for holidays in the beautiful area of Chania.
Chania and Crete in general invite you to experience the rich history, rare beauty, strong traditions and the countless and beautiful beaches!
"Life in Crete is like a cool glass of water that you drink again and again but never quench your thirst" as said by the great cretan writer Nikos Kazantakis.
Beautiful Crete invites you for a taste of this cool glass!
ACCOMMODATION
The complex consists of 45 studios and apartments (a lounge with one and two bedded rooms) and two-storey maisonettes, all of them offering great views either to the garden and mountains or to the pool, large terrace or balcony, fully equipped kitchenette, satellite TV, free wi-fi and air conditioning.
It also comes with eight double/family economy rooms which are located at the semi-basement, one level under the reception and pool area, yet over the main street level. All of them are equipped with a refrigerator, air-conditioning,  and a cosy balcony facing the hotel's front gardens and the main outdoor street.
In PEGASUS hotel you will find the following services & facilities:
24 hour Reception
Safe Box in all rooms & central safe box
Lobby with satellite TV
Parking for cars and buses(free)
Swimming pool with free sunbeds and umbrellas
Snack Bar, Pool Bar
Restaurant in interior area and outdoor poolside area
Free Internet WiFi access in common areas and rooms
Internet & PC Games Corner
Print, copy, fax & scan a document
Playroom (Billard, Table Tennis, Table Football, Table Hockey)
Gym (Treadmill, Exercise Bike, Light Training Weights, Rower, Mini Stepper, Abdominal Trainer)
Roof Garden
Luggage Room
Library
Mini-market
Elevator
Gardens
Indoor BabyClub
Special Events & Recreational Activities
Baby Cot/Baby Chair
Conference Hall
Car Rental &  4W Motor-Bike Rental
Tours & Excursions Bookings
Bike Rental
Early Breakfast Service
Breakfast or Lunch Basket in special packages on request
Wake Up Service
Complaint Book
Change of Towels on request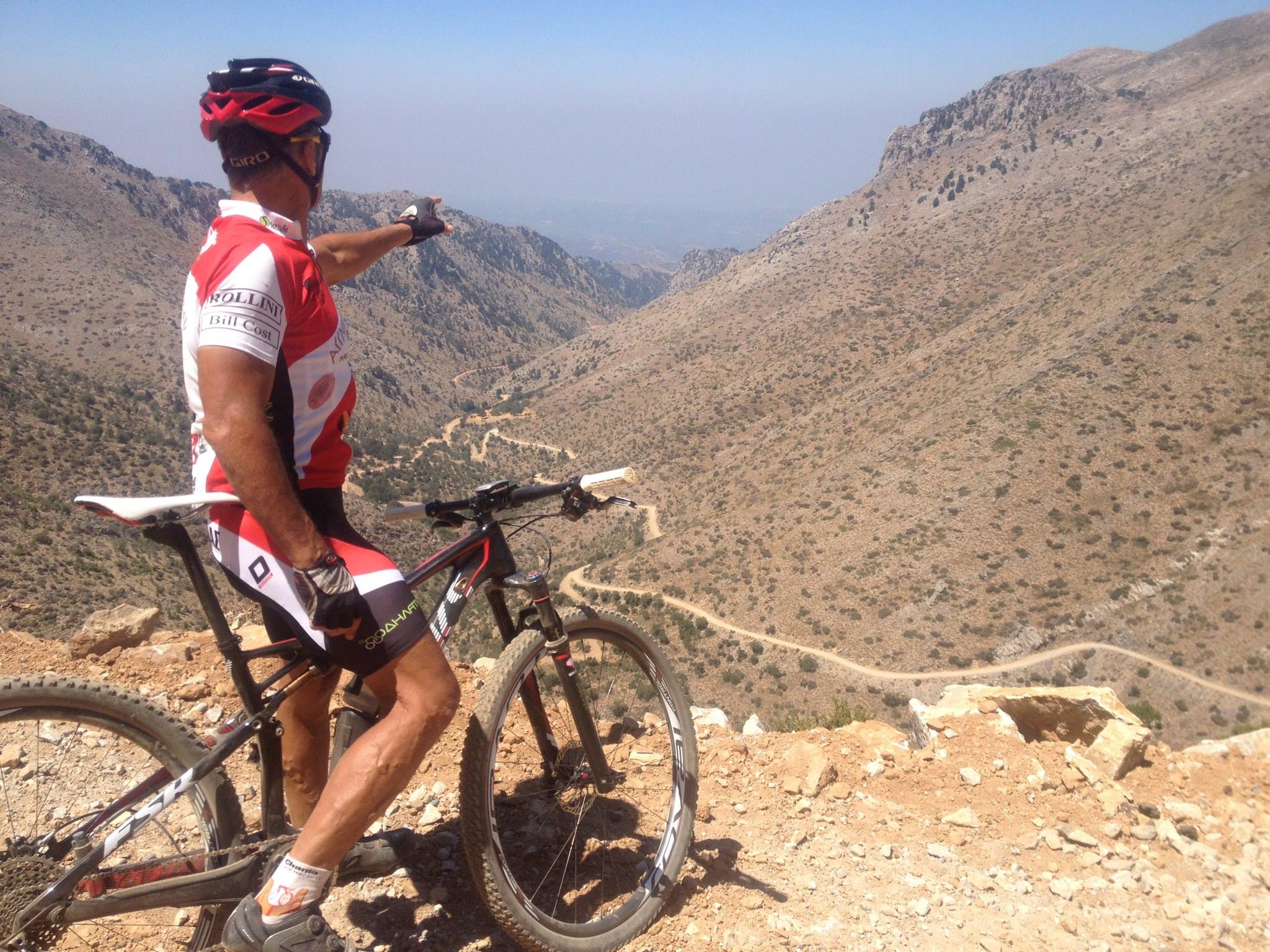 A Bike-Friendly Hotel
We're bike friendly
Your cycling adventure begins at Pegasus Hotel. We welcome cyclists, and we're always here to make sure you get a good night's sleep before a day on two wheels.
Cyclists are able to store their bikes safely in a specially designed location of our hotel premises. So whether you're embarking on a nationwide tour, or fancy having your bike with you just in case, our friendly hotel bike policy makes it easy.
We welcome clean bikes with dirt-free tyres. If your bike needs a clean-up, our staff should be able to provide you with a bucket, water and a brush.
Be inspired with our cycling trails and expert guides
Let our cycling aficionados inspire you with a top trail. We asked biking bloggers and experts to reveal their favourite routes—from off-road adventures, to coastal spins and even recreating a leg focused on your needs, there's something for everyone.
BIKE RENTAL & DELIVERY: 
Nothing to worry about. You order us the bike, you give us your measures and our associate will delivery it at the hotel the soonest possible. Just ask the front desk. No extra fees for delivery !   Experienced mechanics will check your bike for safety reasons before it is delivered to you. Please note that every bike includes a tire bag. You only have to worry about your pedals, your shoes and your helmet. If you wish to hire a helmet or anything else please feel free to ask.
Current Weather in Kato Stalos
"Absolutely spotless"

Just back from a week in this hotel which is full of Scandinavians and myself and my wife were the only Brits in the hotel. They were nice friendly people who's kids were really well behaved, unlike some British kids I have encountered in other places who were basically a nightmare. The hotel was exceptionally clean as were all the rooms. We did not use our self catering facility but it was first class. it was fully kitted out down to tea towels and a cheese grater. The staff were very helpful and the only gripe I had was that it was up a steep hill which may not be good for some people.

Reviewed September 27, 2015

Read More Reviews on tripadvisor

"100% Value for money"

Είχαμε κλείσει μία μαιζονέτα, ιδανική για οικογένειες με μεγάλα παιδιά, με δύο μπάνια. Το ξενοδοχείο βρίσκεται σε πολύ βολική τοποθεσία του νομού Χανίων και με σύντομη πρόσβαση στη Εθνική Οδό. Το προσωπικό ήταν ευγενέστατο, πρόθυμο να μας εξυπηρετήσει και να βοηθήσει σε οποιαδήποτε απορία είχαμε σχετικά με τις εκδρομές που προγραμματίζαμε. Καθημερινή καθαριότητα στο δωμάτιο. Σίγουρα θα το επιλέξουμε ξανά!

Reviewed July 3, 2013

Read More Reviews on tripadvisor

"Perfect place"

We had an excellent stay here. Very helpful staff, clean room and good food. Quiet place, yet good location. There's a bus stop very close, also restaurants and a really nice bakery just around the corner. It's family friendly but as a couple we enjoyed it as well.

Reviewed September 17, 2015

Read More Reviews on tripadvisor
SARS-COVID 19 SAFETY MEASURES
– "Hygiene and Safety Rules" as defined by the Health Protocols are carefully applied for the guests and the staff.
– The staff is trained to deal with Covid-19 and an Action Plan has been prepared and implemented by all departments of the Hotel (Reception, Mini Market, Bar, restaurant).
– It has been secured for the Hotel Certification Body "Health First" granted by the Greek Hotels Chamber.
– Special attention is paid to the swimming pools of the Hotel where, according to the action plan of the accommodation and the rules of Health and Safety, safe distances must be kept between the sun beds and umbrellas and the chlorination and pH adjustment must be done within the limits set by the Sanitary regulations.
Detailed information on the action and the measures taken at the Hotel can be found in the Covid 19 Response Action Plan which is located in all Rooms and Common Areas.
Our goal is to ensure a pleasant, relaxing and safe stay.